The Hilton Paris hotel not Paris Hilton !!
The Hilton Paris hotel - France!
Difficult to find the Hilton Paris in Google because of the famous actress Paris Hilton
But the Hilton Paris, France does exist:
18 Avenue de Suffren, Paris, France 75015
Tel: 33-1-4438-5600 Fax: 33-1-4438-5610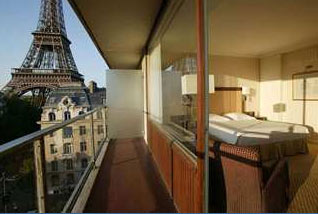 The Hilton Paris hotel sits in the shadow of the Eiffel Tower, just 30 minutes from the airports. After exploring the city, enjoy the oases of the modern Restaurant Pacific Eiffel for classic cuisine or the English-style Bar Suffren for a cocktail.
A stone's throw from the Champs-Élysées and the Eiffel Tower and overlooking the Champs de Mars, the Hilton Paris hotel is handy for all the major museums, sights and Paris attractions.
The hotel has 15 meeting rooms for 2-700 people, an Executive Lounge, business center and wireless internet access and is located near the main conference centers.
Your comments : The Hilton Paris hotel