Le Harry's New York Bar in Paris
Harry's New York Bar in Paris
This sophisticated cocktail bar is the meeting point for international clientele and Montreusiens.

A wide selection of cocktails are served, in addition to a la carte menu offering cuisine from around the world, including an assortment of tapas prepared on site, a Thai chicken soup, a sirloin steak U.S. beef and spaghetti arrabbiata ... all in an unforgettable setting with musical entertainment every evening except Sunday.
The bar, which is part of the group Harry's New York Bar, celebrated its 20th anniversary in November 2004 and all his fans were present for this unique event!
Harry's New York is also a proud partner of the Montreux Jazz Festival, where its members can enjoy sessions of improvised jazz until the wee hours during the festival.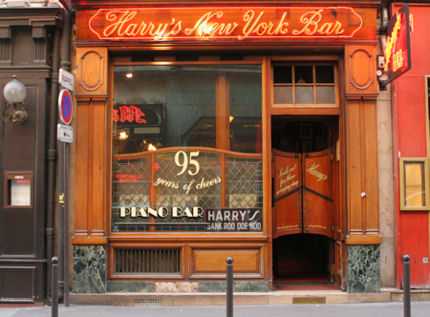 Le Harry's New York Bar in Paris
Address :
5, Rue Daunou
Zip code :
75002
City :
Paris - France
Area :
Louvre, Opéra, Chatelet
Website :
Harry's New York Bar - Paris
Opening hours :
From Sunday to Thursday from 17 am to 2 pm / Friday and Saturday from 17 am to 3 pm
Phone :
01 42 61 71 14
Metro/Bus :
Opera station (154 m) / Four-station September (313 m)
Your comments : Le Harry's New York Bar