Le W.A.G.G - Paris

Le W.A.G.G - Paris
Right in the Faubourg Saint-Germain-des-Prés Le Wagg (Whisky a Gogo) awaits for you.
Whether your goal is to dance the weekly grind away or simply to sample the Parisian night scene during a short trip, the WAGG on rue Mazarine is a Paris bar and club that's worth a visit.
In this cozy space design, the temperature rises over the weekend from Friday night Cantani Carwash Nicolas and his team that have ignite the dance floor for four years with his very funky colored disc programming.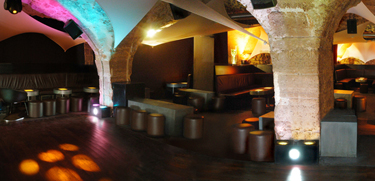 One Saturday a month, is the Groove Committee of Arse Suarez brings a sensual and festive touch to the end of the night alternating with night Club Classic (two Saturdays a month) which as its name implies bets on the great classic albums, garage funk, and new wave and soul of the 70's to 90's.
On Sunday evening from 3pm, you have hot salsa lessons by Roberto El Cubano, followed by a session by Jack the Bald who serves you the latest news from the Cuban scene, afetr 5pm.
Le W.A.G.G - Paris
Address :
62, rue Mazarine
Zip code :
75006
City :
Paris - France
Area :
Saint-Germain-des-Prés / Quartier Latin
Email :
contact
SPAMFILTER
@wagg.fr
Website :
Le W.A.G.G - Paris
Opening hours :
Thursday to Saturday (11 p.m.-6 a.m.) Sunday (3p.m. - 12a.m.)
Prices :
10-15 Euros (approx. $13-$20). Cover charge includes drink on Sunday. Free before midnight.
Phone 2 :
+ 33 (0) 1 55 42 22 01
Metro/Bus :
Line 4 - Odéon / Line 10 - Odéon
Your comments : Le W.A.G.G