Best hotels in Paris, France
Paris in effervescence! Since July 1, 2009 new hotel standards came into force. Finished the old classification from 0 to 4 stars luxe, obsolete everywhere else in the world. Welcome to more international standards which classify the hotels from 1 to 5 stars.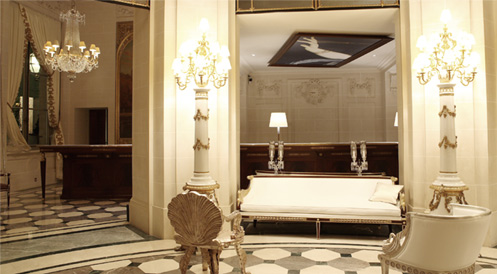 A double opportunity for the tourists who, from now on, can choose more easily their rooms and see in the same time hotels upgrading their establishment according to more readable rules.
Effervescence thus because never the battle and competition between hotel groups has being so wild to transform or create new establishments more beautiful, more chic, more modern and urban. In a word more contemporary!
Nevertheless with more than 1500 approved hotels in Paris, the choice for a visitor remains complex.
We thought of you with our selection of the best hotels in Paris that we recommend to you, classified from most to least expensive, but always personally chosen by the paris-paris-paris.com's team.
Your comments : Best hotels in Paris