Communications in Paris
Communications in Paris
You can keep in touch with family and friends in Paris either by traditional methods or by using the latest technology. Making a phone call is as easy as pie: you'll find telephone booths in most places. Remember to send postcards, they are always much appreciated by those you've left behind… and you can also send a cyber card from our web site! For speed: an e-mail, cyber cafés even offer keyboards compatible with the Japanese system.
How to call France from France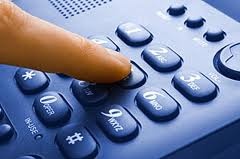 All French numbers have 10 digits and begin with 0.
The prefix for Paris and Ile-de-France numbers is 01.
Mobile numbers start with 06.
Telephone calls are generally cheaper between 9pm and 9am.
Freephone and other specially-priced numbers begin with 08.
0 800 and 0 804, 0 805, 30 00, 31 44, 36 55 all denote a free service (N° Vert®).
Other special telephone numbers have specific tariffs from land lines.
The price per minute must be indicated (€0.12/min; €0.15 /min or €0.30/min including taxes (TTC)).
There are also certain 4-digit numbers for emergencies or the speaking clock (3699) but, in general, these are trade numbers with surcharges.
Information numbers start by 118 you can use this one: 118 218
Use left margin chapters to find more information
Your comments : Communications