Nightlife in Paris – Best addresses for going out in Paris!!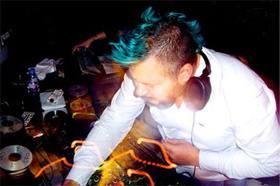 Nightlife in Paris is eclectic. From popular clubs and cafe to very dress up and hard to get-in clubs!
Bouncers are often ruthless but it's part of the game! Stay cool and always imagine a plan B!
As Paris is a city of villages you'll find different ambiances depending of the areas:
Champs-Elysées and Trocadero offers highly selective and VIP addresses with beautiful people..
Best nightlife guide of Paris : is only best clubs, discos, bars, cafes.. Not all but the ones we like the most.
Saint-Germain few trendy spots as well as after-match rugby parties..
Marais and Bastille is crowed with young and friendly bars but it's tricky: Rue de la Roquette is for tourists – not you - when the upper part of the Marais, Rue Jean-Pierre Timbaud and Rue Oberkampf are really fun and colorful..
Opera and Palais Royal's nightlife is a bit chic but with well-known clubs..
Grands Boulevards is more rock, techno and funky with great clubs and DJs..
Montmarte and Pigalle.. Well it's "Moulin Rouge" and surroundings ;-)
That is why we preferred in this "Best nightlife guide of Paris" to select only best clubs, disco, bars, cafe, cabarets.. Not all but the ones we like the most.
You can also find in our landmarks directory: all the clubs, bars and cabarets of the capital.
Remember that:
Nightlife starts around 10pm for bars, midnight for clubs.
Bars close around 2am.
Many Night Clubs in Paris bring you till the end of the night even though 4am seems to be the rule.
Now let's have fun!!

Our selection of best bars and best cafe in Paris..
Our selection of best cabarets in Paris

Our selection of Best night clubs in Paris..
Private tours: Another way to see Paris!!
Paris City Segway Tour

4 hours of cruising through the parks and sidewalks of Paris while receiving a great orientation, informative historical information. Book the City Segway Tour today!
Heart of Paris Bike Tour

In the heart of the city on this Paris cycling tour through local streets. See the beautiful monuments as well as immersing yourself in the quaint village atmosphere..
Your comments : Nightlife in Paris