Paris Shopping Guide for best Shopping in Paris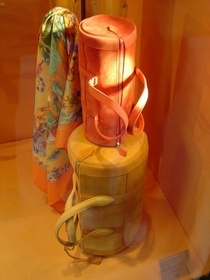 Paris is known as the world capital of fashion! Every fashionista will confirm: Paris is really a shopper's dream.
From finest luxury brands –many are French- to recognized creators, to on the way up designers - shops and places not to miss are by dozens.
It's at the same time easy to shop in Paris, where you are quite sure to find the brand you are looking for and difficult because they are so many places for so little time during a stay.
That's why we have selected in this Paris shopping guide only the shops that we think are unique and most representative of the French savoir-faire ! Not all.. Just the best ones!
Paris Shopping guide: only shops that we think are unique and most representative of the French savoir-faire !
As Paris is a city of villages you can also shop by area:
- Champs-Elysées is a bling bling shopping area. One place to get confirmation: Avenue Montaigne which is The Rodeo Drive of Paris, where you'll find top couture brands: Chanel, Dior, Azzaro... Forget the Avenue des Champs-Elysées which has degenerated into a neon strip of malls, banks and cinemas for uninformed tourists...Not You!!
- Rue Saint-Honoré and Place Vendôme is the district of Jewelry and renowned French Brands like: Chanel, Hermès, Colette.. Very Chic!!
- The Marais is the trendiest area of the moment: cutting-edge designers are fighting to find the best spot to open their store. Make your own idea from rue des Francs-Bourgeois to rue Charlot and around. The battle is rude!!
- Saint-Germain is French Bourgeois shopping area, perfect to find all major brands.
- Montmarte is the Mecca of souvenirs' stuff.. Not interesting at all.. But walk around and you'll be surprise by the quality of vintage shops.
Good to know:
Opening times: Shops in Paris open from 10am to 6 or 7 pm.
Shopping centers and department stores are open from 9am to 8:30 or 9:30pm.
Shops are open from Monday to Saturday. Closed on Sunday, public holidays and August.
How to pay: most people pay with a credit card. In France, consumers pay for their shopping at the price of ttc - toutes taxes comprises (taxes included).
Tax Free: residents from outside the European Union may have their Value Added Tax (VAT) returned for purchases of more than €90.15.
Find also in Paris landmarks all the shops in Paris

Our recommended women shops in Paris from top couture brands to trendiest creators..

Our selection of recommended food shops in Paris to find best cheeses, wines, pastries, chocolates...
Sales in Paris
Paris Sales: The 2013 summer sales will begin June 26 and last until July 30, 2013 - The 2014 winter sales in Paris will start January 8 to end February 11, 2014.

Our recommended men's shops in Paris for shirts, jackets, shoe, watches, accessories..

Our selection of Best Department Stores and Shopping Centers in Paris: Les Grands Magasins...
private tours for easy shopping in Paris
Shopping Paris Tour

Paris means fashion, so take a Paris Discount Shopping Tour and shop like a fashion-savvy Parisienne on a budget! You'll buy the clothes you've always dreamed of...
Paris Fashion Accessories

Looking for the right fashion accessory, the right bag, exclusive scarf, designer shoes, exquisite lingerie? This Paris fashion accessories tour is made for you!!
Your comments : shopping guide