Ice Kube in Paris
Ice Kube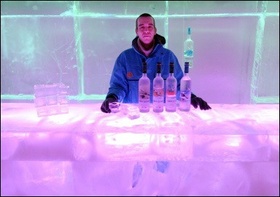 The Ice Kube Bar, the most frosty bar of Paris, has suffered a complete makeover.
Soft lighting, mirrors, sit in the big chair baroque style, fully carved in ice, or sit at the bar next to the Iceman to sip your cocktail. The bartender has created 4 vodka drinks served in ice glasses. Half an hour at -12 ° C will cost 38 €, price includes four cocktails.
First thing to do, reserve. Indeed, places are limited and time too, so be on time after.
An atypical bar for a unique experience...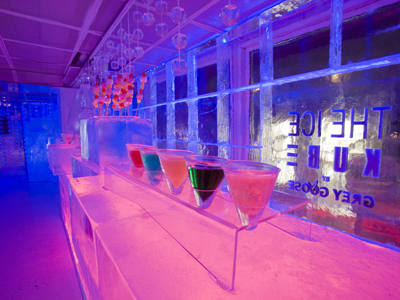 Ice Kube in Paris
Address :
1-5, Passage ruelle
Zip code :
75018
City :
Paris - France
Area :
Montmartre, Sacré-Cœur
Website :
Ice Kube - Paris
Opening hours :
Monday - Tuesday: 7:00 p.m. to 1:30 a.m. (for groups) Friday - Saturday: from 19:00 to 02:00
Prices :
€ 38 (30 min with 4-tasting cocktails)
Phone :
01 42 05 20 00
Metro/Bus :
La Chapelle station (266 m) / Marx Dormoy station (507 m)