La Java - Paris

La Java, the spot where Piaf and Chevalier made their names, has reinvented itself as a dance club with rock-pop music and live performances by up-and-coming bands.
La Java is a Parisian nightclub district of Belleville, located at 105, rue du Faubourg du Temple in the district of Paris X in the basement of the shopping arcade "le Palais du commerce."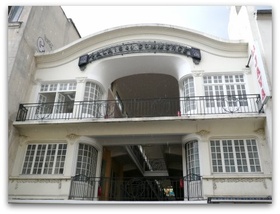 Created in 1923, the place was at that time one of the most renowned dancing clubs in the French capital. It has presented artists such as Django Reinhardt, Jean Gabin, Fréhel and Maurice Chevalier and Edith Piaf when they were little known then. Having specialized in Latin rhythms, La Java is geared toward electronic music. The room attracts a fairly heterogeneous age - which varies according to the proposed musical evening - but mostly young.
La Java's full events program includes up-and-coming international artists and stand-up comedians.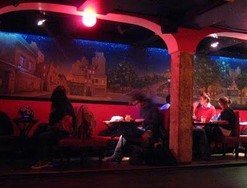 Brazilian and Latin themes predominate on some nights. Overall, it's one of the best places in Paris for the old-fashioned pleasures of couples arm-in-arm on a dance floor.
PARKING at 83 rue du Faubourg du Temple
La Java - Paris
Address :
105, Rue du Faubourg du Temple
Zip code :
75010
City :
Paris - France
Area :
No location
Website :
La Java - Paris
Prices :
From 16 Euros
Phone :
01 42 02 20 52
Metro/Bus :
Belleville / Goncourt