Le Scopitone - Paris

A successful transformation from what used to be called the "Paris-Paris".
Scopitone, which opened in 2009, is quite the venue if you need to enjoy some good quality music. Concerts take place on a regular basis whith amazing performances by quartet bands and solo artists alike. This bar and concert venue also hosts special theme nights, which keeps the party crowds coming in.
Concerts, live sets, and prestigious mixes, comedy shows, whatever the program, Scopitone is going strong. An intimate and contemporary setting with a mischievous spirit according to their logo on which Beethoven appears: Scopitone awaits you for memorable nights.
Open from 19h to 05h, this room hosts many rock concerts, electro-rock and folk as well and can help you discover new bands as well known programming lives.
The black decor sets you up in a warm rock atmosphere, and their emblem, Beethoven, always keeps an eye on you.
Check the blog!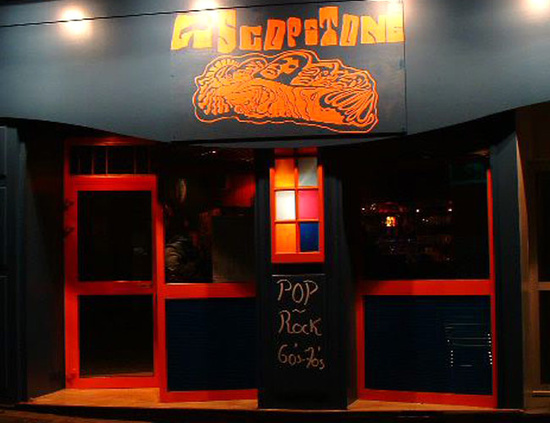 Le Scopitone - Paris
Address :
5, avenue de l'Opéra
Zip code :
75001
City :
Paris - France
Area :
Louvre, Opéra, Chatelet
Email :
mat
SPAMFILTER
@scopitoneclub.com
Website :
Le Scopitone - Paris
Opening hours :
Open Tuesday to Saturday from 19h to 05h.
Phone :
01 42 60 64 45
Metro/Bus :
Pyramides (160 m) / Tuileries (200 m)
Your comments : Le Scopitone