Le Showcase - Paris

Le Showcase is notorious for its historically unique location, unprecedented architecture, and clientele that range from Paris's "golden youth" socialites to France's political leaders.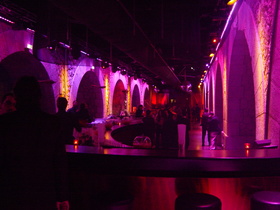 Offering a venue rich in history and unique in design, is has hosted multiple parties for French President Nicolas Sarkozy and well-known artists from around the world.
Showcase is the venue to be seen in. It's a unique nightclub inside old boat hangars, under the Champs Elysées' Alexandre III bridge, with views over the Seine.
Showcase is a massive club under the Alexander the third bridge.
It's also nicely decorated (some tables are actually vintage arcade machines) and lit (neons that shift colours and an impressive array of mechanical lights).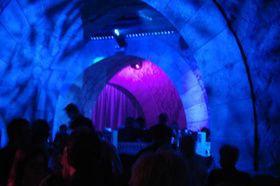 There's always a line after midnight, so get there early if you hate standing in line behind the metal barriers like cattle.
Lively, youngish preppie crowd, don't be afraid to overdress.
Le Showcase - Paris
Address :
Pont Alexandre III / Port des Champs Elysées
Zip code :
75008
City :
Paris - France
Area :
Champs-Elysées, Arc de Triomphe
Email :
contact
SPAMFILTER
@showcase.fr
Website :
Le Showcase - Paris
Opening hours :
Friday, Saturday from 10pm. till 5am
Phone :
01 45 61 25 43
Phone 2 :
01 45 61 27 94
Metro/Bus :
Champs-Élysées-Clémenceau (0.4 km) / Invalides (0.1 km)
Your comments : Le Showcase