Guerlain - Paris
Guerlain - Paris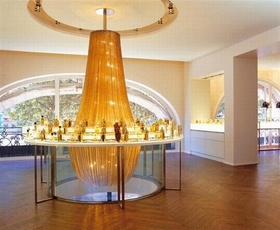 Guerlain is Paris' most famous parfumerie, and its shop, dating from 1912, is one of the most beautiful in the city. With its shimmering mirror and marble Art Deco interior, it's a reminder of the former glory of the Champs-Élysées.
Guerlain is one of the most influential and long-standing perfumeries in the world, in business for almost two centuries.
Guerlain perfumes are often said to be inspired by sugary sweets, since there are often notes of vanilla and amber in the house's fragrances. Like most grand perfume lines, Guerlain has created a number of light, summery scents such as Shalimar Light in 2003, and heavier, dusky perfumes like L'heure Bleu, composed in 1912.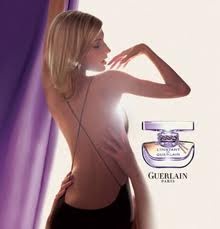 Of the perfumery's 300-plus fragrances, many are named after places and people both real and fictional, such as Mitsuoko, named after the protagonist in Claude Farrere's novel, "La Bataille," and Shalimar, inspired by the famous gardens in Lahore, Pakistan.
Even if you don't intend to buy something, just enter the Guerlain shop. It's a jewel of the old grandeur of Paris.
Guerlain - Paris
Address :
68, Avenue des Champs-Elysées
Zip code :
75008
City :
Paris - France
Area :
Champs-Elysées, Arc de Triomphe
Website :
Guerlain - Paris
Opening hours :
10am-7.30pm Mon-Sat, 3-7pm Sun
Phone :
+33 1 45 62 52 57
Metro/Bus :
Franklin D. Roosevelt (400 m)