Editions de Parfums - Frédéric Malle - Paris
Editions de Parfums - Frédéric Malle - Paris
Luxury Fragrances From The Very Best Noses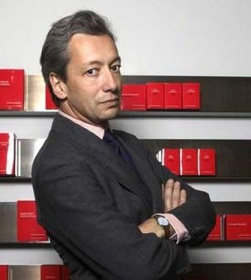 Niche perfume house established in Paris in 2000 by Frédéric Malle.
Malle "curates" the work of well-known perfumers: they are given some degree of creative freedom, and the brand focuses on quality materials instead of expensive packaging.
Discover truly creative perfumes composed in the most uncompromising way by the greatest "noses" of our industry.
The perfumes are kept in refrigerated cabinets, like in the best fragrance labs. Once sold, they are wrapped one by one with the utmost care by members of our sales staff.
Recent releases include Carnal Flower (2005), French Lover (2007), Outrageous (2007), Dans Tes Bras (2008), Géranium pour Monsieur (2009), Portrait of a Lady (2010).
Editions de Parfums - Frédéric Malle - Paris
Address :
37, rue de Grenelle
Zip code :
75007
City :
Paris - France
Area :
Saint-Germain-des-Prés / Quartier Latin
Email :
contact
SPAMFILTER
@editionsdeparfums.com
Website :
Frédéric Malle - Paris
Opening hours :
Monday from 12:00 to 7:00 pm and Tuesday to Saturday from 11:00 am to 7:00 pm
Phone :
01 45 05 39 02
Your comments : Frederic Malle