Paris Orly Airport (ORY)
The most complete guide to Paris Orly Airport (ORY)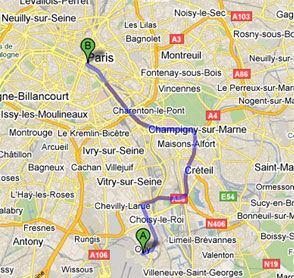 Paris Orly Airport (IATA: ORY) is an airport located in Orly and partially in Villeneuve-le-Roi, south of Paris, France.
It has flights to cities in Europe, the Middle East, Africa, and the Caribbean.
Orly Airport has two terminals West (Orly Ouest in french) and south (Orly Sud in french) , linked together.
Paris Orly Airport is 19 km south of Paris.
View direction from Orly Airport to Paris
In this chapter we will help you find answers to most frenquently ask questions about Paris Orly Airport. Follow the pilote!!!
Your comments : Orly Airport