Diptyque - Paris
Diptyque - Paris

In 1961 three friends (Christiane Gautrot, Yves Coueslant and Desmond Knox-Leet) began to explore their shared love of fragrance, starting with candles before launching their first eau de toilette, L'Eau, in 1968. A dazzling start to an extensive repertory of fragrances, all bearing the iconic black lettering on the renowned oval label.
Today, guided by this rich heritage, Diptyque perpetuates the creation of fragrances without reference to the masculine or the feminine.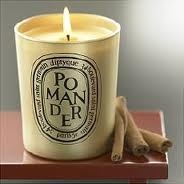 In March 2011 they celebrated their 50th anniversary with a new fragrance called "34 Boulevard Saint-Germain " from the address of their first shop..
Diptyque candles have become the most coveted in the world, their fragrances, modern-day cult classics.
Carefully selected essences, a sober black and white design, with elegant lettering and stylish drawings are the unmistakable hallmark of Diptyque products. All the Diptyque fragrances are natural, whether they are woodsy, spicy, green, floral or fruity. It is Diptyque's proudest accomplishment to have never used a synthetic fragrance in developing its products.
Other stores in Paris:
8 Rue Francs Bourgeois, Paris - 01 44 59 87 50
11 Rue Royale, Paris - 01 56 81 17 00
Diptyque - Paris
Address :
34, Boulevard Saint-Germain
City :
Paris - France
Area :
Saint-Germain-des-Prés / Quartier Latin
Website :
Diptyque - Paris
Opening hours :
Monday to Saturday 10am. to 7pm.
Phone :
01 43 26 77 44
Metro/Bus :
La Mutualité (0.3 km) / Cardinal Lemoine (0.3 km)