Plagg Paris
Plagg - Paris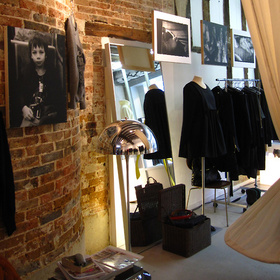 Plagg, swedish slang for clothes, is Barbara Kurdziel's new boutique carrying the latest of Scandinavian trends.
A place to discover the newest Scandinavian design. Just the best women's clothes, handbags and shoes from our neighbors to the north.
After working with massive Swedish firm H&M as a buyer, Barbara Kurdziel decided to utilize her talents on a smaller scale opening her own shop in Paris.
You'll find a cocktail of colors and textures; puffy skirts (jupe boule), oversized rock t-shirts, blue metallic boots, and eel skin coin purses, all cut out in a scandinavian/hipster fashion.
Very exclusive goodies from Ivana Helsinki, Christensen Sigersen, Camilla Norrback, Best Behavior and Kiilerich.
Plagg Paris
Address :
41, rue Charlot
Zip code :
75003
City :
Paris - France
Area :
Marais, Notre-Dame
Email :
plagg.paris
SPAMFILTER
@hotmail.com
Website :
Plagg - Paris
Opening hours :
Tue-Fri & Sun, 14:30-20:00; Sat, 11:00-20:00
Phone :
+33142783760
Metro/Bus :
M3 M5 M8 M9 M11 at République; M8 at Filles du Calvaire