Pont Neuf de Paris
Pont Neuf - Paris
The Pont Neuf is, despite its name, the oldest bridge in Paris which crosses the Seine. Still intact is the subject of a classification as a historic monument since 1889, and also Paris's best known bridge and together with the Pont Alexandre III, one of its most beautiful.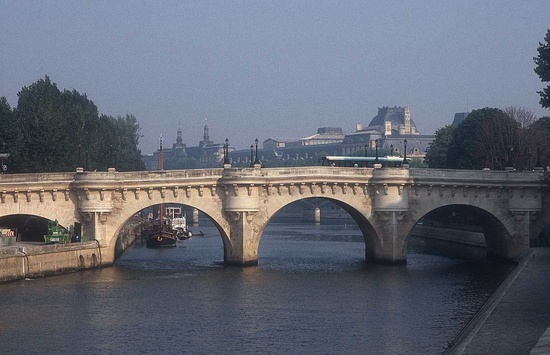 He was listed as World Heritage by UNESCO in 1991, with all the banks of the Seine in Paris.
With 232m (761ft) long and 22m (72ft) wide Pont Neuf was a modern bridge with several innovations. The Pont Neuf was the first bridge in Paris without houses built on it.
The bridge has a total of 12 arches, with one span of seven arches joining the right bank and another span of five arches connecting Île de la Cité with the left bank.
Pont Neuf de Paris

Address : Pont Neuf
Zip code : 75001
City : Paris - France
Area : Louvre, Opéra, Chatelet
Metro/Bus : Pont Neuf, Cité, Odéon
Your comments : Pont Neuf