Lavinia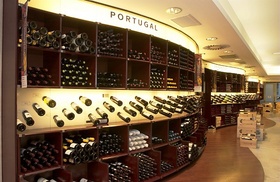 Located at two steps from the Place de la Madeleine, Lavinia is from now on, one of the references wine shop in Paris.
A space of 2000m ² distributed on 3 levels which proposes 7000 wine references from the whole world including more than 2000 foreign wines coming from 47 different countries.
Here are for the figures!
The design of the place signed by Antonio de la Pena is modern and pleasant.
You can choose a bottle and drink it at the bar or even at the restaurant..
Great idea!!
Lavinia
Address :
3 boulevard de la Madeleine
Zip code :
75001
City :
Paris - France
Area :
Louvre, Opéra, Chatelet
Website :
Lavinia - Paris
Opening hours :
10am to 8pm and 9 pm Saturday - Closed on Sunday
Phone :
01 42 97 20 20