Helmut Newton - Grand Palais exhibition in Paris
25 Mar 2012 - 15:27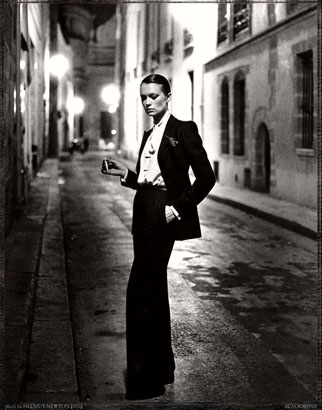 This is the first retrospective in France of the work of Helmut Newton since his death in 2004.
The exhibition bring together more than two hundred photographs, mostly original or vintage prints made under Helmut Newton's supervision: Polaroid, working prints in various sizes, monumental works.
The exhibition does not stop at Newton's women, but explores the many, sometimes secret fields of his work. Designed by June Newton and punctuated by quotations from the photographer, it will be on both counts "Newton by Newton".
Helmut Newton
Grand Palais, Galerie sud-est
24 March 2012 – 17 June 2012
from 10am to 10pm
11€
Your comments : Helmut Newton - Grand Palais exhibition in Paris