6 french restaurants in the World's 50 Best Restaurants
30 Apr 2013 - 11:07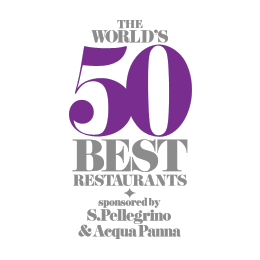 With six restaurants in the top 50, France is the country best represented (same score than the United States) but is absent from the Top 10.
The first French restaurant of the list, , "L'Arpège" in Paris, arrives only in 16th position, follow-up of "Le Chateaubriand" (18th), "L'Astrance" (23), "L'Atelier Saint Germain de Joël Robuchon" (24) -who loses 12 places- and " Le Mirazur" in Menton - south of France -(28).
"Septime" in Paris makes its appearance for the first time in the classification in 49th position. With "its not very expensive menus", it proves "that the high prices are not an obligation when it is about the classification of the 50 Best Restaurants of the World", are pleased the organizers.
Alain Ducasse receive the "Lifetime Achievement Award".
This classification is the result of a vote of more than 900 chiefs, culinary critics and gastronomes in the world.
Your comments : 6 french restaurants in the World's 50 Best Restaurants