Le Café Charbon - Paris
Le Café Charbon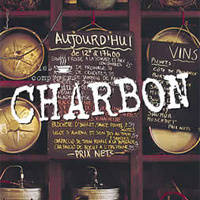 Le Café Charbon is the heart of Oberkampf. This cafe-bar-restaurant is located, by the New Casino, very convenient before or after a concert.
Le Café Charbon is certainly the most beautiful space that could be found among the bars on this street, most authentic with its lights, mirrors and terracotta, this place has retained its former glory.
The framework is quite unique with an impressive high ceilings, large windows, chandeliers and small alcoves for cozy wood tables, a large counter.
The daily special salade du Charbon (which isn't a salad, but a plate of different things) is reliably good.
A very nice place for a drink.
Le Café Charbon - Paris

Address : 109, rue Oberkampf
Zip code : 75011
City : Paris - France
Area : No location
Opening hours : Open daily from 11:30am until 2am. Open Friday and Saturday until 4am.
Phone : 01 43 57 55 13
Metro/Bus : Rue Saint-Maur (150 m) / Couronnes (430 m)
Your comments : Le Café Charbon