Centre national d'Art et de Culture Georges Pompidou - Beaubourg Museum
Centre national d'Art et de Culture Georges Pompidou - Beaubourg Museum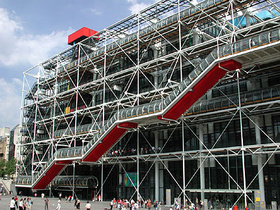 The Centre Pompidou, called as well Beaubourg, was born in February 1977 to focus on all forms of modern and contemporary creation: sculpture, painting, books, cinema, video, performances, music, etc.
The Centre's activities:
- presentation of the permanent collections of the Musée national d'art moderne - Centre de création industrielle (Mnam-Cci),
- exhibits,
- public reading space, provided by the Bibliothèque publique d'information (Bpi),
- performances (theater, dance, music),
- cinema, symposia and debates, and publications.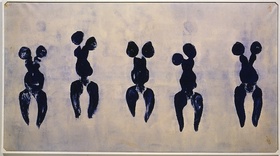 Museum and exhibitions : from 11am to 9pm.
(no ticket sales after 8pm, halls close at 8.50pm).
Night opening on Thursdays until 11pm for certain exhibitions (no ticket sales after 10pm).
The Museum & exhibitions ticket allows you to visit all current exhibitions, the Musée national d'art moderne, the Museum gallery, the Graphic art gallery, the Espace 315, the Children's gallery and the panoramic view of Paris (level 6) on the same day.
Webcams of the Centre Pompidou:
View of the Center's entrance, night and day
One of the finest views of Paris
Inside Beaubourg
Current exhibition :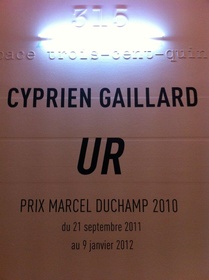 Cyprien Gaillard : "UR"
Marcel Duchamp 2010 Prize winner
From 21/09/2011 to 9/01/2012
11am to 9pm
12€
Centre national d'Art et de Culture Georges Pompidou - Beaubourg Museum
Address :
Place Georges Pompidou
Zip code :
75004
City :
Paris - France
Area :
Marais, Notre-Dame
Website :
Centre Pompidou - Paris
Opening hours :
Museum and Exhibitions: 11am to 9pm, (last admissions 8pm), except Tuesdays and May 1.
Prices :
Adult €12 or €10 depending on the period - concessions €9 or €8 depending on the period - Free of charge for under 18s, members, disabled visitors, unemployed people . Proof of status required
Phone :
Standard : +33 (0)1 44 78 12 33 (recorded message, Sundays and public holidays, and from 7.30pm)
Phone 2 :
Reservation: +33 (0)1 44 78 40 54
Metro/Bus :
M° Rambuteau (lines 11), M° Hôtel de Ville (lines 1 et 11) - RER Châtelet les Halles (lines A et B) - Bus: 21, 29, 38, 47, 58, 69, 70, 72, 74, 75, 76, 81, 85, 96

Your comments : Centre Georges Pompidou Beaubourg Museum