Grévin Museum Paris
Grévin Museum Paris (Musée Grévin)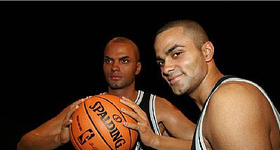 Discover a completely renovated Grévin Museum in Paris. Experience the Spirit of Paris of yesterday and of today with astounding scenes : the major events of the 20th Century, French history and. the latest news.
The brasserie, the theatre, artists' studios. all the legendary Parisian haunts where you will rub shoulders with the "Tout Paris" celebrities.
Three hundred wax figures are waiting to meet you at the Grévin Museum, to be photographed with you, to be remembered forever...
Grévin Museum Paris
Address :
10, boulevard Montmartre
Zip code :
75009
City :
Paris - France
Area :
Louvre, Opéra, Chatelet
Email :
contact
SPAMFILTER
@grevin.com
Website :
Grévin Museum - Paris
Opening hours :
Every day from 10.00 a.m to 6:30 p.m (the registers close at 6.00 p.m)
Prices :
21€ and 13€ for students, families with 3 children or more, unemployed persons, the disabled, senior & Children (6 to 14)
Phone :
+ 33 1 47 70 85 05
Metro/Bus :
M° Grands Boulevards (lignes 8 et 9)
Your comments : Grevin Museum Paris