Musée Rodin Paris - Rodin Museum in Paris
Musée Rodin Paris - Rodin Museum in Paris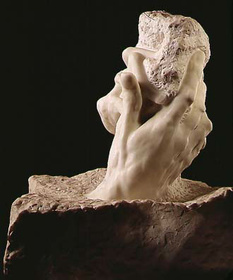 Bronze and marble work by Auguste Rodin (1840-1917), works by Camille Claudel, Van Gogh, Monet, Renoir etc. Large sculpture in the garden.
As a Public Administrative Establishment under the aegis of the Ministry of Culture, the Musée Rodin is endowed with a legal personality and is independent with regard to its income and expenditure.
With an average of 500,000 visitors a year, it is one of the most popular museums in France, coming after the Louvre, Versailles and the Musée d'Orsay, but ahead of the Orangerie and the Picasso museum.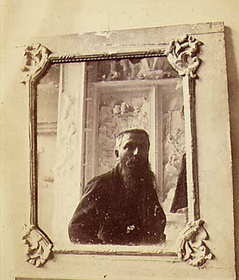 This obviously reflects the renown and notoriety of Rodin's work. It also reflects the special charm of the site and its grounds, the whole southern part of which was remodelled in 1993, but also of the building housing the Master's works and collections. Everything comes from Rodin, including the chairs, armchairs or sofas where visitors are free to sit down. The Musée Rodin does not set out to reconstitute a period, which would in any case be impossible, but it offers the unique charm of an artist's home where it is pleasant to stroll at leisure.
The Cafeteria opening hours:
9.30 a.m. to 6.30 p.m., from 1 April to 30 September
9.30 a.m. to 4.30 p.m., from 1 October to 31 March
Tel: 01 45 50 42 34
Musée Rodin Paris - Rodin Museum in Paris
Address :
77, rue de Varenne
Zip code :
75007
City :
Paris - France
Area :
Saint-Germain-des-Prés / Quartier Latin
Email :
penseur
SPAMFILTER
@musee-rodin.fr
Website :
Musée Rodin - Paris
Opening hours :
Every day except Mondays from 9.30 a.m to 5.45 p.m (April 1st-Sept.30th) and from 9.30 a.m to 4.45 p.m (Oct.1st-March 31th)
Prices :
Full rate 6€ - Reduced rate 5 € (18-25 years old from non EU countries) - Free for 18-25 years old from EU countries - Family Rate 10€ for 2 adults et their child(ren) under 18 years old
Phone :
informations:01 44 18 61 10
Phone 2 :
Reservation groups and visits: 01 44 18 61 24
Metro/Bus :
Metro: Varenne (ligne 13) , RER: Invalides (ligne C) , Bus: 69, 82, 87, 92

Your comments : Rodin Museum in Paris