Taxi strike in Paris
10 Jan 2013 - 10:28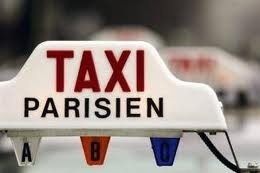 Paris's airports and and city centre is clogged by taxis today as drivers in Paris and around France stage a one-day strike.
Ten unions representing 55 000 drivers in France are taking part in the day of convoys and blockades. Disruption is likely around airports and on the main roads into cities.
They were no more taxi in Paris's Airports by 10am this morning... Anyone travelling by plane should allow plenty of time to reach the terminal.
There are also protests elsewhere in France, including Marseille, Lyon, Nantes, Dijon, Bordeaux, Toulouse and Montpellier.
Your comments : Taxi strike in Paris