Disneyland Paris
Disneyland Paris
Discover Disneyland Resort in Paris, a Magical Kingdom not so far away - somewhere between a place where you wish upon a star and dreams come true, and classic Disney heroes and heroines live once upon a time in fairytales that are, happily, never ending.
Disneyland Paris is a must-visit !!!
As a family, with friends, or as a couple, Disneyland Paris is a must-visit, and is just 35 minutes from Paris. The theme park opened in 1992 in Marne-la-Vallée, and is the most visited attraction of its kind in Europe.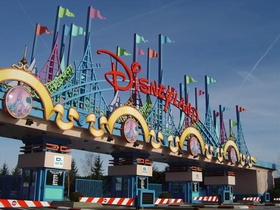 Built by The Walt Disney Company, it is Disneyworld and Disneyland USA's little European brother. The entertainment behemoth boasts no fewer than 52 attractions on a 55-hectare site, a 7-hotel complex, a campsite, a ranch, a golf course and gardens. Smile, and let the Disney magic take over!
Explore Disneyland Park and travel freely through the Kingdom of Entertainment and its 5 famous lands in Disneyland Paris: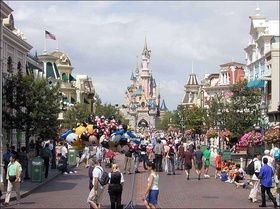 MAIN STREET, USA: a reminder of bygone America at the turn-of-the-century with its Victorian decor. There's nothing like the Disney parades in the company of cartoon heroes – Mickey, Minnie, Donald, Pluto and co open the ball!
ADVENTURELAND: the country of adventure where all is possible and exoticism is guaranteed. Adventureland is your chance for a magic carpet ride through the mysterious Arabian nights. Aladdin lights your way. Robinson Crusoe on his island is scanning the horizon for a boat. But here comes Indiana Jones at the top of a rollercoaster! Is he trying to get away from Captain Hook, who's threatening Peter Pan on his pirate ship? Pirates of the Caribbean is a chance for cabin boys to go in search of Jack Sparrow.
FANTASYLAND: the wonderful land of fairy tales and child dreams. Fantasyland is a favourite with younger ones, who are invited to Sleeping Beauty's castle. Fly as a family over the lights of London on Peter Pan's Flight. Don't forget which direction is north in Alice's Curious Labyrinth! Dumbo, Snow White, Cinderella and Beauty and the Beast are all present and correct.
FRONTIERLAND: the world of the Far West, the legends and the folklore. Frontierland is Wild West country. Phantom Manor will give you the shivers, before you step aboard the runaway mine train on Big Thunder Mountain. You arrive in Mexico, where Zorro rides through the night... Pocahontas is not far behind.
DISCOVERYLAND: to try amongst others in this futuristic land the newest attraction: "Honey, I Shrunk the Audience!".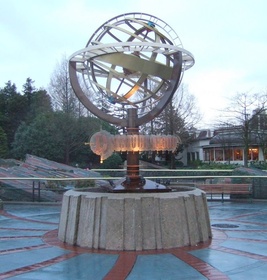 Discoveryland, you enter the third dimension. Buzz Lightyear from Toy Story needs you to help save the universe. Space Mountain: Mission 2 and Star Tours take you on a journey to the stars. Captain EO pays tribute to Michael Jackson with special effects from his videos.
Right next door to Disneyland Park, discover the magical world of cinema and television at Walt Disney Studios Park - 4 cinemagical 'lots', featuring thrilling attractions and spectacular shows with your dreams center-stage.
The eating options are varied, with 70 restaurants and bars at Disneyland Paris.
Don't leave without buying your souvenirs from the Disney Village shops.
TICKETS: You can choose either a 1 park ticket or a 2 park ticket - the choice is yours.
Hotels near Disneyland Paris
How to Get There:
By public transport :From Paris, the RER line A4 (Regional Express Railway) takes you quickly to the heart of Disneyland Paris. In just 35 minutes, you are at the gates of a fairytale land where all your dreams come true!
Just get out at Marne-la-Vallée/Chessy station, located 100 metres from the gates of the Disneyland ®Park.

By Train : Travel direct with Eurostar and arrive at the gates of Disneyland® Paris, just a few metres from the magic that awaits. Check your bags into the express luggage service, sit back and enjoy the enchanting journey, as you're whisked all the way to the magic in a little over 2 hours 35 minutes from St Pancras International, approx 2 hours 25 minutes from Ebbsfleet International, or 2 hours from Ashford International.

VEA Bus :The VEA Airport shuttle bus operates from Paris Charles De Gaulle (approx 45 mins), Paris Orly (approx 45 mins) & Paris Beauvais (approx 2.5 hrs) and takes guests to the Disney Hotels.
Disneyland Paris
City :
Marne-la-Vallée - France
Area :
No location
Website :
Disneyland Paris
Opening hours :
Mon-Fry from 10am to 6p.m. / Sat from 10a.m. to 9p.m. / Sun 10a.m. to 8p.m.
Metro/Bus :
RER line A4
Your comments : Disneyland Paris