Musée du Luxembourg - Luxembourg Museum
Initially housed in the Palais du Luxembourg that Marie de Medici had built between 1615 and 1630, the Musée du Luxembourg was the first French museum to be opened to the public, in 1750.
At that time, visitors could admire twenty-four paintings by Rubens celebrating Marie de Medici and around a hundred paintings from the Royal collection (Cabinet du Roi) by Leonardo da Vinci, Raphael, Veronese, Titian, Poussin, Van Dyck and Rembrandt.
The Musée du Luxembourg is today one of the leading exhibition spaces in Paris, enabling its numerous visitors to enjoy the masterpieces of Botticelli, Raphaël, Titian, Arcimboldo, Veronese, Gauguin, Matisse, Vlaminck, Modigliani and lately Lucas Cranach.
Current exhibition: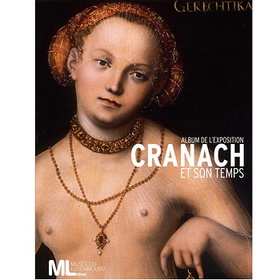 From February 9th to May 23rd 2011:
"Cranach in his time"
Lucas Cranach (circa1472-1553), one of the major artists of the German Renaissance. This prolific, versatile painter whose career spanned the first half of the 16th century, is still somewhat unknown to the French public, who have not had an opportunity for some time to discover the breadth of his work.
The Musée du Luxembourg's exhibition, Cranach and his time, provides a better understanding of this artist's place in the history of art and his involvement in the society of his time, a period marked by major political and religious upheavals.
+ Find here the audio guide of this visit for iPhone and iPad..
Musée du Luxembourg - Luxembourg Museum
Address :
19 rue de Vaugirard
Zip code :
75006
City :
Paris - France
Area :
Saint-Germain-des-Prés / Quartier Latin
Website :
Musée du Luxembourg - Paris
Opening hours :
daily from 10am – 8pm, and until10pm on Fridays and Saturdays.
Prices :
Full rate: 11.00 euros. // Concessions: 7.50 euros (valid proof of entitlement required). // Family Ticket (2 adults and 2 children aged 13 to 25): 29.50 euros.
Phone :
01 40 13 62 00
Metro/Bus :
Metro: line 4, to Saint Sulpice; line 10, to Mabillon // Bus: lines 58, 84, 89, to Luxembourg ; Lines 63,70, 87, 86, 93, to Saint Sulpice

Your comments : Musée du Luxembourg