Women Paris Shopping Guide : Recommended women shops in Paris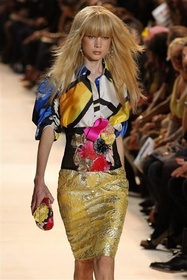 Women's fashion in Paris is an endless adventure. From the most typical and renown French brands to the trendiest creators we try in this chapter to help you find the latest shops for women in Paris everyone is talking about!
Clothes, shoes, accessories, jewels, lingerie, vintages.. Start your tour and enjoy your stay!
Good to know:
Opening times: Shops in Paris open from 10am to 6 or 7 pm.
Shopping centers and department stores are open from 9am to 8:30 or 9:30pm.
Shops are open from Monday to Saturday. Closed on Sunday, public holidays and August.
How to pay: most people pay with a credit card. In France, consumers pay for their shopping at the price of ttc - toutes taxes comprises, thqt means the price includes tax.
Tax Free: residents from outside the European Union may have their Value Added Tax (VAT) returned for purchases of more than €90.15.
Find also in Paris landmarks all the shops in Paris
Your comments : Women Shopping