Vegetarian Restaurants & Healthy meals in Paris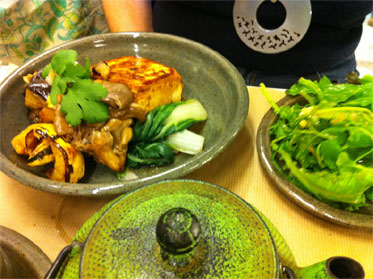 For years it has been quite difficult to find good vegetarian restaurants in Paris, where this concept was almost considered like from outer space...
Things are changing of course as Parisians grow more and more health-conscious.
Vegetarian and even vegan are not bad words anymore and venues are flourishing..

A table!!

Remember that:
In Paris lunch is served from 11:30am to 2pm and dinner from 7:30pm to 11pm.
Restaurants are often closed on Sunday and Monday.
Tipping: all bills include a service charge, but an additional tip of a few euros (for the whole table) is polite unless you're unhappy with the service.
Your comments : vegetarian restaurants in Paris