Trendy eateries in Paris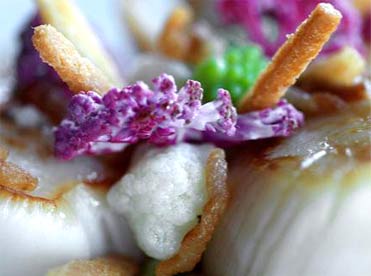 As going out for a diner is a national occupation in Paris and in France, knowing the buzz around the latest venue, the "It" chef of the moment, the last innovation, is often a kind frantic race.
This heading will help you find trendy eateries everybody raves about in Paris!!
Come often it changes fast!!
Remember that:
In Paris lunch is served from 11:30am to 2pm and dinner from 7:30pm to 11pm.
Restaurants are often closed on Sunday and Monday.
Tipping: all bills include a service charge, but an additional tip of a few euros (for the whole table) is polite unless you're unhappy with the service.
Your comments : Trendy eateries in Paris