Post in Paris
Post in Paris
A postcard or a letter to send in Paris?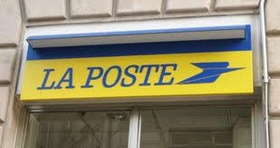 You can post them in one of the yellow letter boxes found on most street corners. Stamps can be bought in post offices or any tobacconists. A letter weighing up to 20g costs €0.53 for France and EU countries, €1 for the US, Asia and Australia.
If you don't have a set postal address you can always receive your mail by "poste restante", at the Louvre central post office. The post office is recognizable by its yellow and blue chevron sign. Most post offices are open from 8am to 7pm, Monday to Friday, and 8am to midday on Saturday. Closed on public holidays..
Good to know
You don't have to queue at the counters; automatic machines are available in post offices to weigh and frank your mail.
The concierge services of the larger hotels can also post stamped mail for you.