Mobiles in Paris
How to use your mobile in Paris
The cell phone you use every day at home just might work while you're visiting France. It has to fit various standards first, however, and the roaming fees might be insanely high. Contact your mobile phone operator who will confirm whether or not your mobile is compatible with the French network and also explain how you will be charged for calls received from your own country or that you make while abroad (local and international calls).
Connection with the French network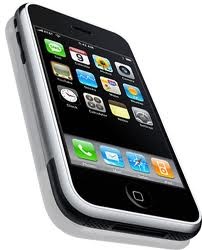 Some mobiles from other countries don't automatically connect with the French networks. All you need to do is choose the option "network selection" on your mobile to manually make the connection.
In order to use your mobile in Paris and in France , it should be compatible with GSM 900 or GSM 1800 norms. If this is not the case, or if it is not working, you have the possibility of hiring a mobile phone in one of the many specialist boutiques.
If your phone is unlocked, tri-band and GSM, you can spend about 30 euros when you arrive in France to get a pre-paid SIM card. You would insert this card under your battery. These pre-paid SIM cards can be bought in mobile phone shops in France (the primary companies are Orange, Bouygues Telecom and SFR)
Adapter
Don't forget that you'll probably need a plug adapter in order to be able to charge up your mobile phone