RER the suburban express railway in Paris
RER - The suburban express railway in Paris

The RER in Paris is a huge rail network covering most of the Ile-de-France region. The Paris RER is 5 express train lines connecting Paris city centre to surrounding suburbs. Within Paris the RER acts as an express underground or subway train. Beyond the centre, the Paris RER is a ground level commuter train connecting outlying buroughs and popular destinations such as CDG Airport and Euro Disney to the heart of Paris.
If your RER station has a connection with the metro, you can use the same ticket for the whole journey. Paris RER stations are often shared with Metro lines.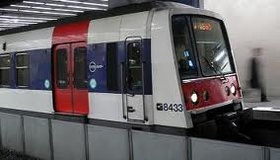 Using the RER is faster than the metro because stops are less frequent. You can cross Paris in 15 minutes. It operates every day, including public holidays, from around 5.30am to 0.30am. The regularity of the trains is similar to the metro, although you may have to wait longer for trains to certain suburban destinations. Screens on the platforms display the departure times of the next trains, and notice boards indicate the full timetable.
When travelling outwards to the suburbs, once on the platform, make sure to check that the stop you want is indicated on the electronic destination boards. Maps of the network and details of the line can be consulted on the platforms and inside the trains.
To see the map of the RER network in Paris
Your comments : RER suburban express railway